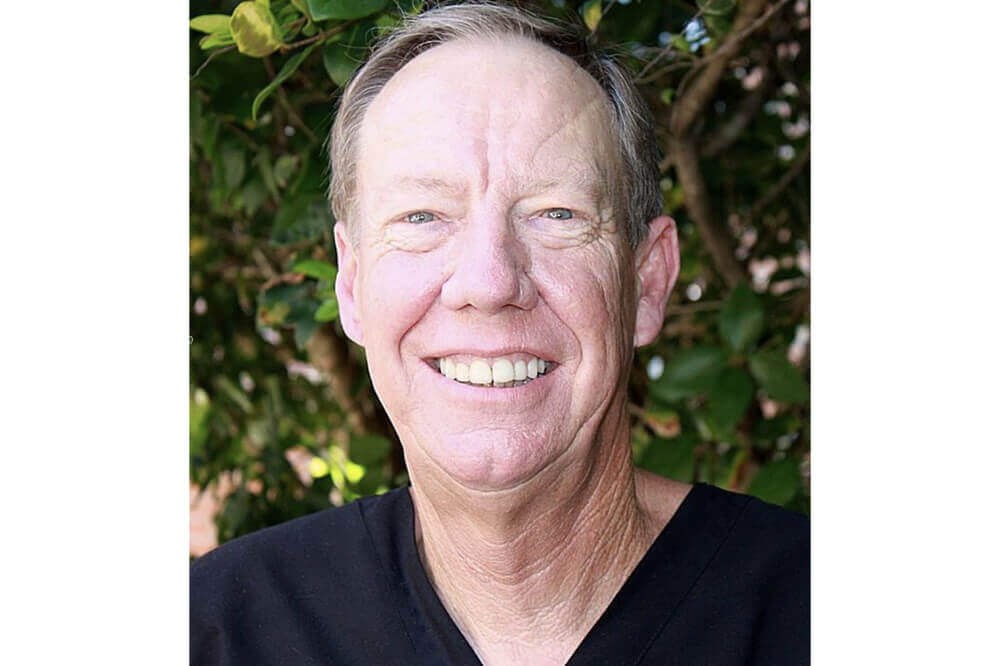 Dr. Joe Prasifka is a highly experienced and board-certified general dentist who has been treating Houston area patients for over 30 years. He attended Southern Methodist University where he earned a degree in chemistry before going on to receive his doctor of dental science degree from the University of Texas School of Dentistry at Houston. Upon graduating from dental school, Dr. Prasifka proudly owned a private dental practice in Wharton. After practicing for 30 years, he made the difficult decision to retire but realized a year later that he missed treating his patients and working with his team. Dr. Prasifka came out of retirement to continue his mission in creating beautiful, healthy smiles for patients of all ages.
With advanced skills and decades-long experience in a wide range of procedures, Dr. Prasifka is honored to provide the highest standard of dental care for Sugar Land, TX patients and their families. His is a Preferred Invisalign® Provider and has completed advanced training in oral surgery, oral-conscious sedation, and Lumineers®. Dr. Prasifka has attended numerous courses at the esteemed Las Vegas Institute for Advanced Dental Studies and stays devoted to bringing the latest in care to patients through memberships with the American Academy of Cosmetic Dentistry and the American Dental Association.
Dr. Prasifka's love of dentistry is apparent to all those who meet him. With his gentle touch and outgoing, engaging personality, Dr. Prasifka remains a beloved pillar of the community who has created thousands of beautiful and satisfied smiles over the course of a stellar career. A resident of Wharton since his youth, Dr. Prasifka still resides in the community with his wife, Ada. They have been happily married for more than 40 years and are the proud parents of a son and daughter. When he is not treating patients, Dr. Prasifka can be found at the gym exercising or on the golf course perfecting his game. He also enjoys reading, gardening, and checking out the latest movies at the theater.
Reviews
"I have a morbid fear of the dentist...however, the treatment have i have received thus far has put me at ease. I am so grateful for the kind compassionate care. The have state of the art equipment.  The best feature is the staff. Windy the tech was amazing. Dr prasifka was the cherry on top.  He was professional, courteous and kind. I would unequivocally rec this place."
C.F.
Yelp
"I felt like I was welcomed... Dr. Joe is very nice. He gave me more than one option for my teeth. The staff didn't make me uncomfortable given that my teeth are my insecurity. I felt like this is the dental clinic I will be going to now that I live in Texas."
M.A.
Google
"Came to them under the worst conditions. In pain with lack of sleep and they jumped right in and worked their magic. I will definitely go back. And Joe is my new best friend."
J.S.
Google
"Today i had to undergo an emergency filling, root canal and crown all in one. I was extremely nervous, especially after having been in excruciating pain since Friday night and not having the honest idea why... On top having to go to a different location because my usual location closest to me was not open today. Dr Joe and Derek worked together as a team to get the job done with my comfort and care remaining at the forefront. Dr Joe is very gentle, experienced and knowledgeable. I had very little pain, hardly at all, during the procedures, and very manageable soreness after. I am so grateful they were there and that they took the time to meet my needs in a very short time frame on an emergency basis. May God bless you both!! Thank you again, and job well done today!!!!Thank you, Made Ya Smile, for accommodating me so quickly in my time of need!"
H.J.
Google
"The staff is so professional and amazing! Everyone is so helpful and always keep their patients informed. Let's not forget about my favorite guy, Dr. Joe! He's the best!"
D.R.
Google